Partner in Employment COVID-19 Response (Click to Open)
We hope you and your loved one's are healthy and safe in these uncertain times. Partner in Employment is working hard to support our youth and families in the immigrant and refugee community. PIE's offices are currently opened at 50% capacity, Mondays-Thursdays, 9am-5pm and CLOSED ON FRIDAYS.
Please like us on Facebook for updated information on our services.
If you need employment and rental assistance please call: 206-453-5142
We are here to guarantee the long-term economic stability of newly arrived refugees and immigrants in King County.
We are a part of the community that we serve.
Our Mission
PIE works to guarantee the long-term economic stability of newly arrived refugees and immigrants in King County (KC) by providing tailored assistance in language acquisition, housing stabilization, workforce entry, and job training in higher-wage industries.
Our Organization
Partner in Employment(PIE) is a 501(c)3 non-profit organization that aims to address the challenges of employment among refugees and immigrants in Washington. PIE's staff, board members, and volunteers bring a deep understanding of the diverse needs of South King County's new communities. Thanks to the hard work of our diverse faculty, and philanthropic efforts of our donors, we are able to create livable wage employment opportunities for immigrants and refugees in Washington State. By providing in-language, culturally-competent program designs that responsively support the goals of each client, we are able to build sustainable self-reliance in the immigrant and refugee community.
Our Goal
We know reducing long-term dependency and creating self-reliance is a process that starts at home. That is why PIE plans our direct assistance services around the cultural and familial needs of each client.
We do this in our approach by:
1) Leveraging both TANF (Transitional Assistance for Needy Families) and Non-TANF resources to achieve the goals of Work First and emerging communities.
2) Establishing peer and professionals mentoring activities and opportunities.
3) Collaborating with other agencies supporting employment for refugees and immigrants.
4) Engaging professional immigrants and refugees of all genders to participate and make input in the program development and evaluations.
5) Contributing to community initiatives as and when needed.
6) Advocating for policy changes for services that eliminate poverty among refugee and immigrants communities.
7) Engaging and energizing communities in systems changes.
8) Implementing a pilot project to demonstrate that community-desired system changes and services are successful and fruitful for products consumers.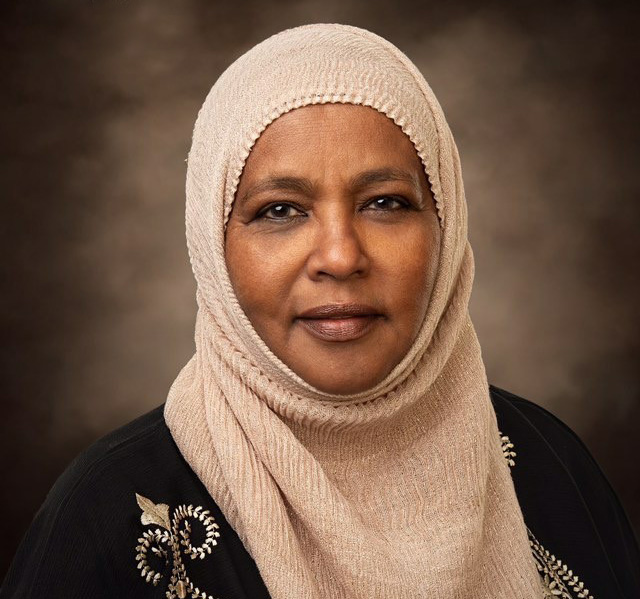 We wouldn't be here without Amina.
PIE was co-founded by Amina Ahmed and Hien Kieu. In 2018, Amina tragically passed due to a car accident. Her legacy is continued by our current team. We strive to uphold her values and continue her work to help our community through PIE. Amina, thank you for your wisdom and service—you inspire us every day and are missed by everyone.
Lois Schipper
Lois Schipper brings over 25 years of program management and services delivery expertise to her role as Board president of Partner In Employment. Her career includes direct services and program planning in developing nations in African and Asia as well as over 20 years of public health and community based work in the U.S.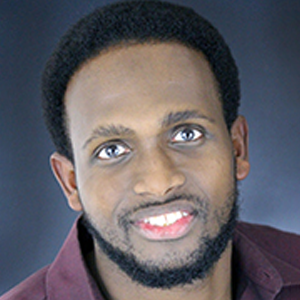 Guled Ali
Guled Ali came to this country as a refugee from Somalia. He grew up in Kenya where he attended his primary school. Guled is currently a Community Liaison for TSD in the last 6 years. Before that, he served as the district's refugee consultant. Guled is a graduate of Stadium High school in Tacoma. He received Bachelor of Science in Agricultural Economics and Management from Washington State University. He obtained his Master's in Education Teacher Leadership specialized in ELL from Heritage University. His passion is closing the opportunity gap for all students but especially East African youth. Guled served several committees in Tukwila School District; Race and Equity and Bilingual Education Advisory Committee(BEAC). In the community, he mentors several students. Guled is a proud husband, father of 3 children. Guled's hobby is playing soccer and traveling.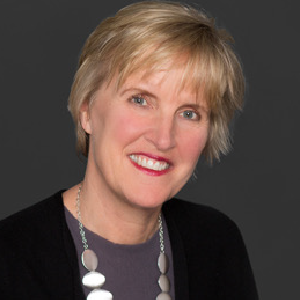 Laura Gardner
Laura has been a practicing architect for 25 years and owner/manager of GM Studio for the past 15 years. Working with a varied client base, she has delivered creative design solutions, managed budgets and construction teams. In addition to architectural work, her small business requires marketing, accounting and tax filing. Volunteering has included community advisory council member/president as well as a board member /fundraiser for Seattle Public Schools. Serving on the board of P.I.E. is a privilege to serve a broader community in the greater Seattle area.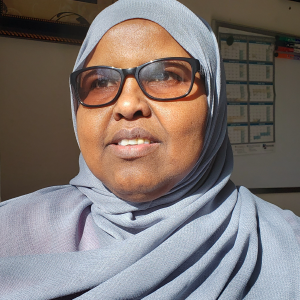 Saido Alinur
Saido left for the border of Somalia and Kenya in the early 1990s with her family, where they spent three years in a refugee camp located in Mumbasa Kenya. In 1993 she came to the US, helping Somali families with interpretation, translation, filling out immigration papers and job applications in her free time, leading to her current work at Neighbourhood house as an Employment Specialist. She began her career as a case manager at African Mutual Assistance Association in St. Louis, Missouri from 2000 to 2003 which gave her the ambition to pursue social work. She has provided resources for the East African communities, held Women's Support Groups to empower the ladies who were new to the country, and also did bookkeeping for the agency. She has since relocated to Seattle, WA with her family and feels blessed because her clients motivate her as much as she does for them.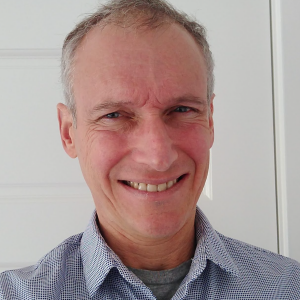 Jonathan Weinstein
Jonathan's 30-year career has spanned for-profit business and non-profit projects in the United States and emerging markets. His business career in technology included senior roles at technology startups, Microsoft, and Apple Computer's software subsidiary Claris Corp. He pursued interests in global development and social enterprise joining Unitus in 2007, a leader in microfinance for the Indian market. He has spent years in Nicaragua where he lives part-time and helped found a triple bottom line housing business. Jonathan graduated Bachelor of Arts with honors from Brown University.
Thank you to our partners.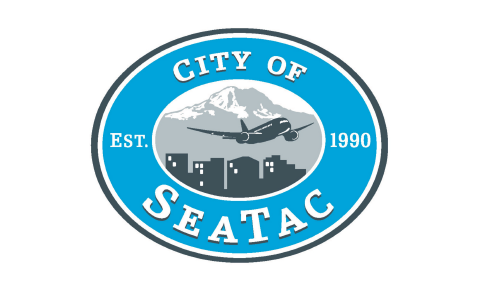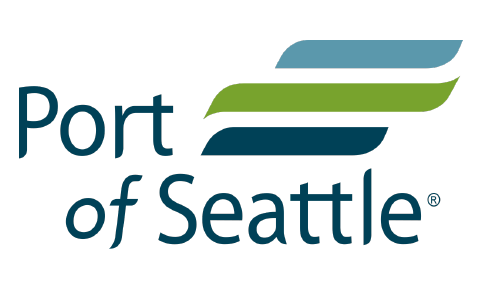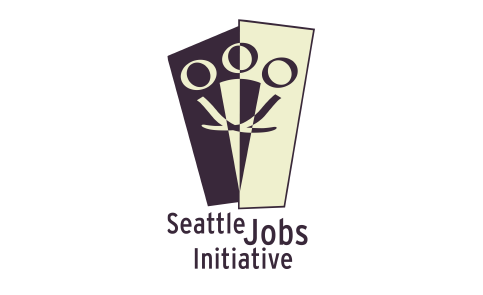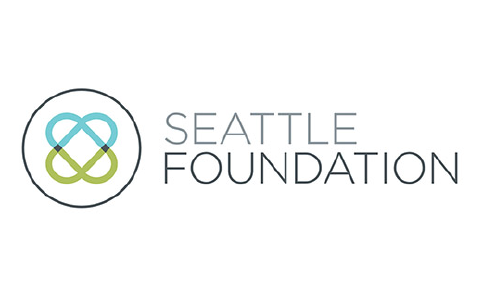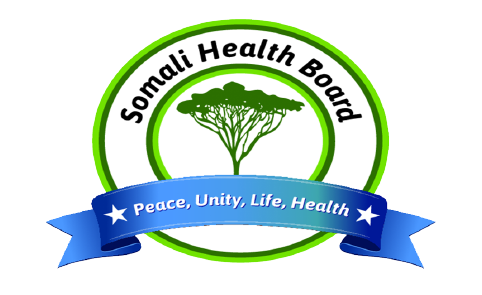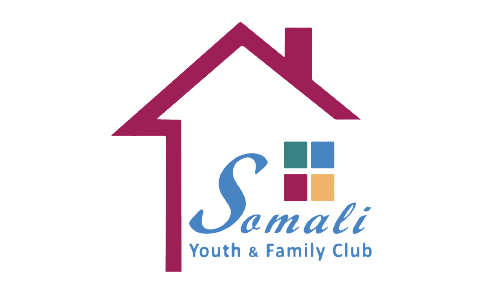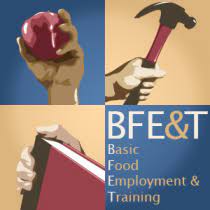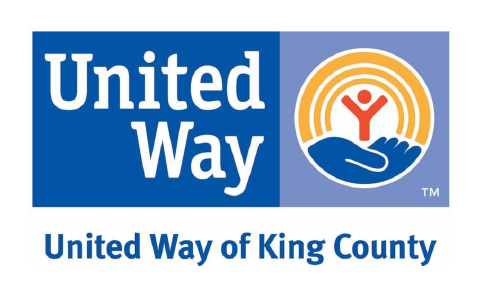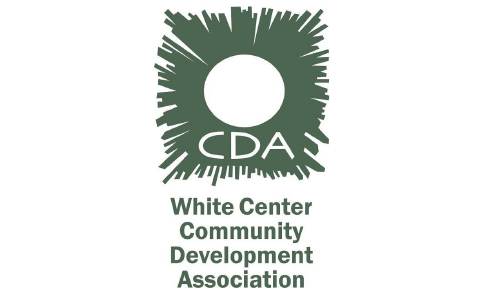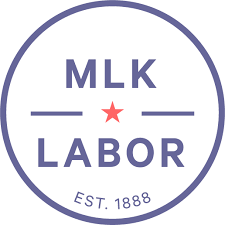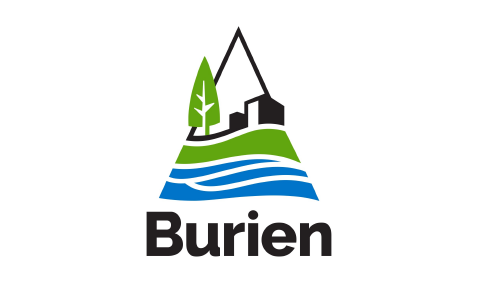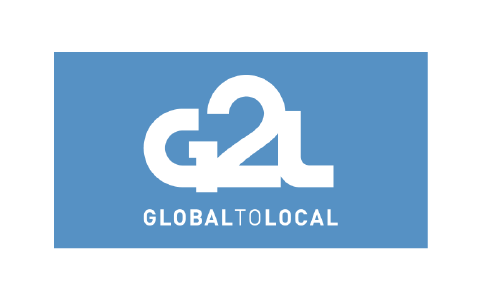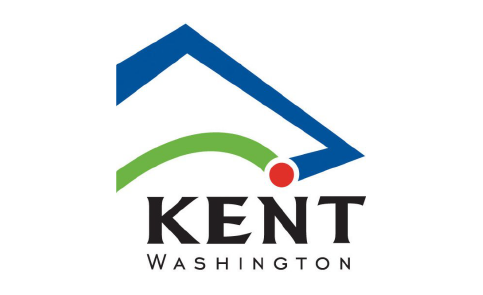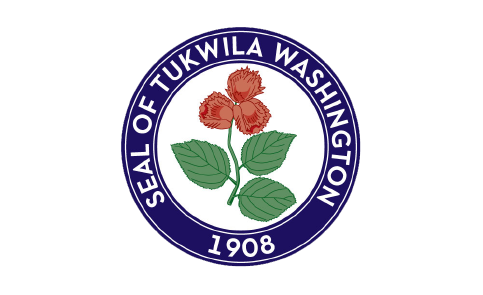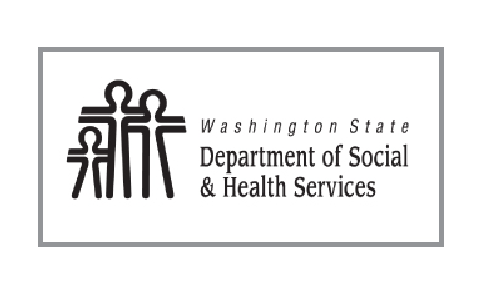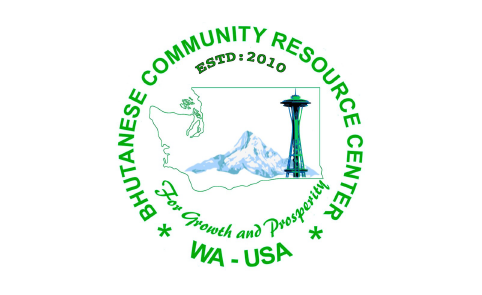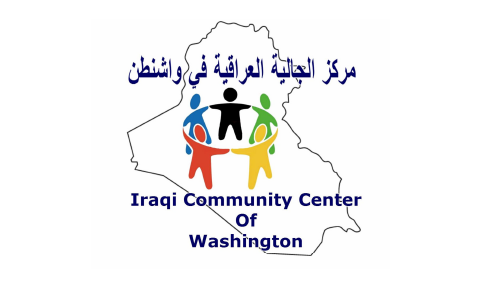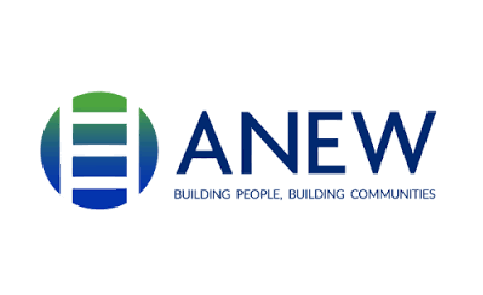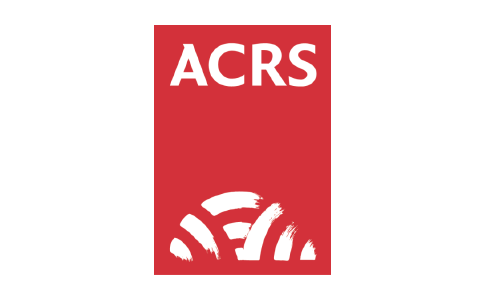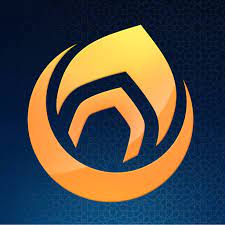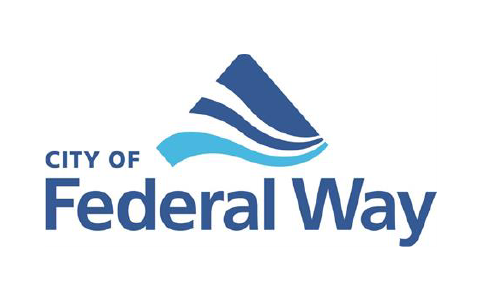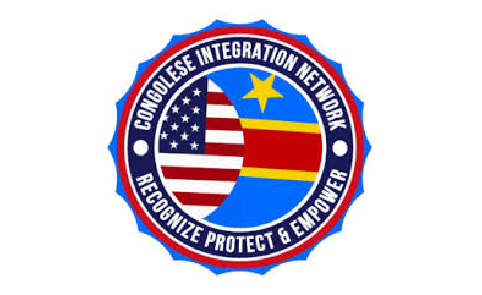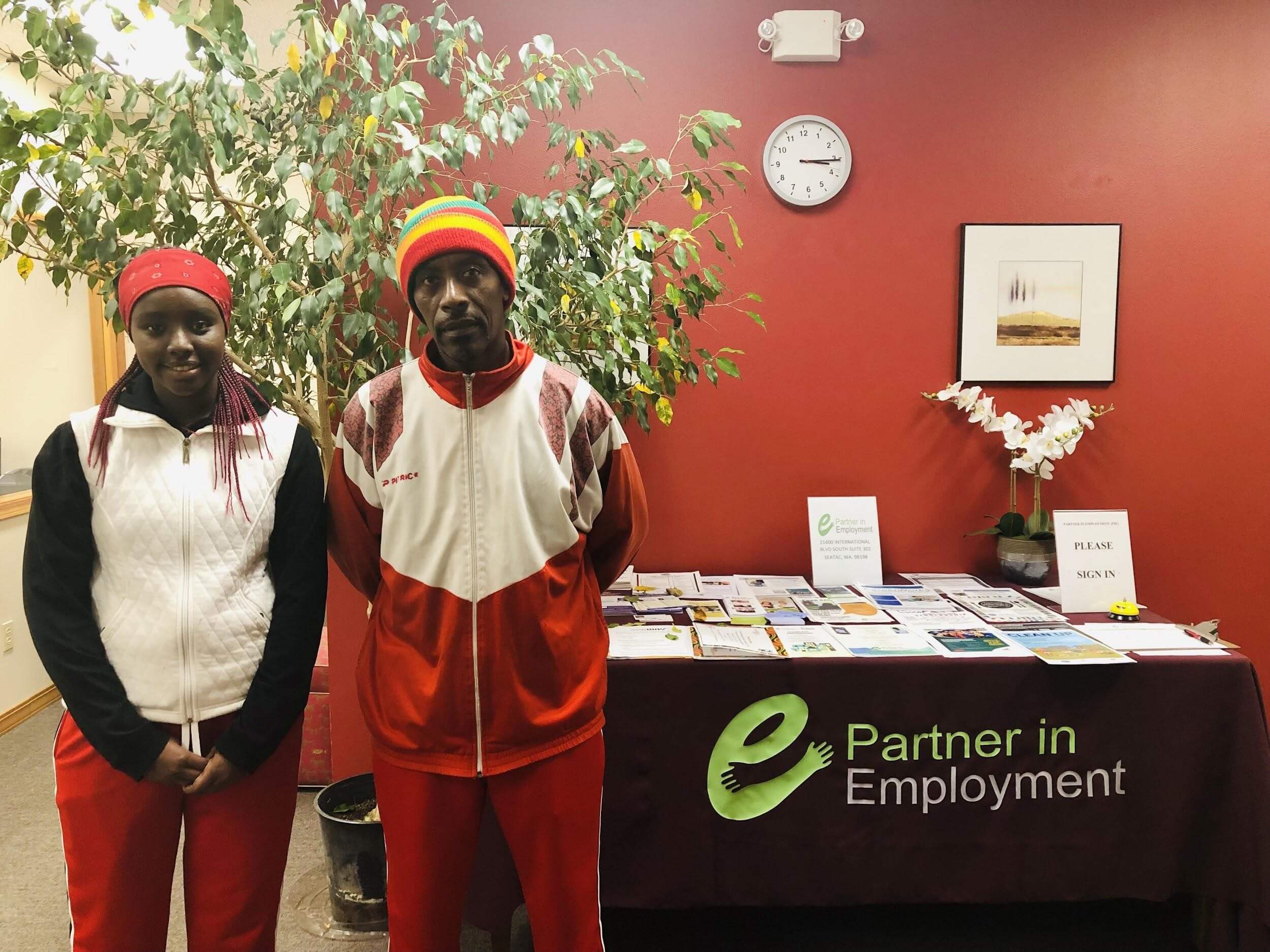 I am a single father. Last year my daughter came from Ethiopia to live with me, but I had lost my job and was struggling to pay rent. For a while I had no income at all, and we were almost homeless.
As a parent I was scared because I didn't know how we were going to survive, but luckily my community helped me get in contact with a case manager at Partner in Employment who could speak my language.
PIE paid my rent for two months, and also got me enrolled in an aerospace manufacturing program which I just completed, and now they're helping me with my resume so that I can get a job which will let me support my family. PIE also enrolled my daughter in their youth mentorship program so that she will continue to be successful in school, and get life success mentorship from someone who understands our culture and speaks our language. She got a job at Panda Express and got accepted to her dream school for aviation, Central Washington University.
I am so thankful for the great help and security that I've received from PIE – it has been a turning point for the success of my family.
Looking to join our team?
Join our PIE family and be part of an organization committed to serving immigrants and refugees in South King County.